The windshield of your car is important because it gives you a clear view of the road. A dirty or scratched windshield may impair your vision, and this may be disastrous. At times, it may result in accidents because of poor road vision. Some of the things that can leave your windscreen dirty include dust, bird droppings, and mud.
Most windscreens are made of glass and are vulnerable to scratches. Scratches may be as a result of your windshield coming into contact with hard objects like stones. You must ensure it is in an excellent condition to stay safe from accidents that occur as a result of impaired vision. In some countries or states, you can be arrested because of the status of your car's windshield.
There are several things you can do to make sure it is in a perfect condition. Washing is one good way of eradicating dirt from your vehicle's windshield. The use of window polishing and restoration products can be another good idea.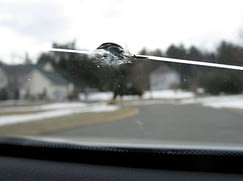 Venco Clear X has some of the best window restoration products you can use on your vehicle. The good thing about them is that they help eradicate all the dirt and scratches leaving the windshield of your car sparkling clean and new. Before using them, you must understand the car windshield restoration process. Here is how to polish the windshield of your vehicle.
Cleaning the Windows
You should first choose the right time for this procedure. Sunny weather is said to be the best. This is because it plays a significant role in drying up your windshield. You can use a piece of cloth to wipe off the wetness of this type of window without leaving streaks or marks behind. You should spray the cleaner on it before using the fabric. Replace the damp cloth with a dry one.
Window Polishing
This is another perfect procedure that will leave the windshield of your vehicle sparkling clean. You should first select the right glass polish available in the market. One may find a glass polishing kit that comes with polishing discs which are capable of removing scratches. Apply the polish on the polishing pad and use it on your car's windshield.
Use a Sealant
After the polishing process, the windshield of your car might be stripped entirely. This is the right moment to apply a glass sealant on it. The glass sealant is perfect in that it helps keep your window smooth and looking sparkling clean for an extended period. This process will also keep your windshield scratch-free.