International Days flood our calendar. There are days for everything. There is the International Day for the Elimination of Gender Violence, the International Book Day, the World Water Day … And there are also such striking dates on the calendar such as the World Day to Answer Your Cat's Questions, the World Day Weather Man.
Most of these national and international days are usually detailed on various platforms.
International Days and World Days: How and by Whom?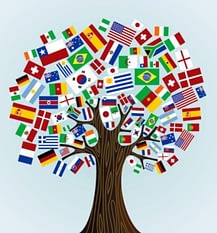 The Member States of the General Assembly proposed the celebration of an International Day, and a resolution must be approved by consensus establishing a date in the calendar to celebrate that International Day.
The International Days are always linked to the United Nations' areas of action, such as the defense of human rights, sustainable development, humanitarian aid, or the protection of international law. Individuals can also come up with national and international days.
International Days: What Are They For?
The International Days allow sensitizing society on topics of interest related to health, human rights, culture, or the environment. They also intend to draw the media's attention to broadcast news that will make public opinion aware of an unsolved problem.
The International Days seek that governments adopt concrete measures and that citizens know the magnitude of the problem to pressure their political representatives intending to solve the problem. The celebration of International Days allows the general public to sensitize issues related to matters of interest, such as human rights, sustainable development, or health. Some days are meant to celebrate various common factors.
International Days: How the Impact Is Measured
The UN has measurement tools to know the impact of the celebration of International Days. For example, the number of visits received by websites where the UN hosts specific information resources such as videos, animations, interviews, reports, or publications, which refer to the celebration of an international day.
The participation generated in social networks around an international day is also an interesting barometer. Precisely, the UN measures the comments, mentions, and messages registered on the many social platforms that it has around the world and in various languages. The impact is not usually the same in all countries.…